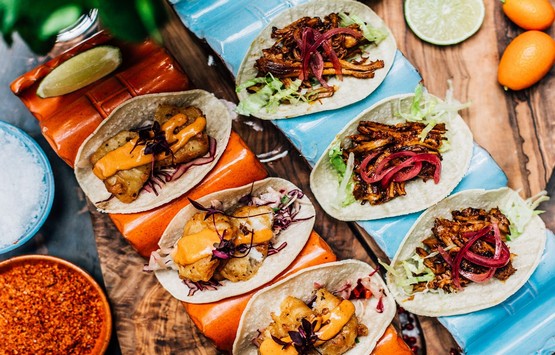 Sunday Brunch in London Vol 1
WE ALL DO LOVE SUNDAY BRUNCHES
Brunch Edition Vol 1
Brunch is very much loved in every culture. A beautiful weekend tradition. Every culture has its own way to do it. You are about to read the most comprehensive brunch edition you can find from Middle Eastern to Mexican, from American to Japanese. All in London. Pick the one that indulges you.
The Table Café
The Table brunch is legendary. They do something called 'the stack' which they describe as a "towering inferno of deliciousness" (a bagel piled with chorizo baked beans, home cooked ham hock and poached eggs) and there's the brunch burger, which is not just a burger but pork, beetroot, egg, sour cream and avocado sauce, tomatoes, bacon, cheese and pineapple in a bun. There are strong veg options too, with both vegetarian and vegan full cooked breakfasts, and the waffle and pancake selection is extensive. The Table Cafe @83 Southwark Street, SE1A< 
E Pellicci
This is a East London institution but it's very Italian. You will recognize this cosy place from the queues of people you'll often see outside on a weekend morning. Its specialties and generous portions will blow you away. Waiting for you E Pellici @332 Bethnal Green Road, E2.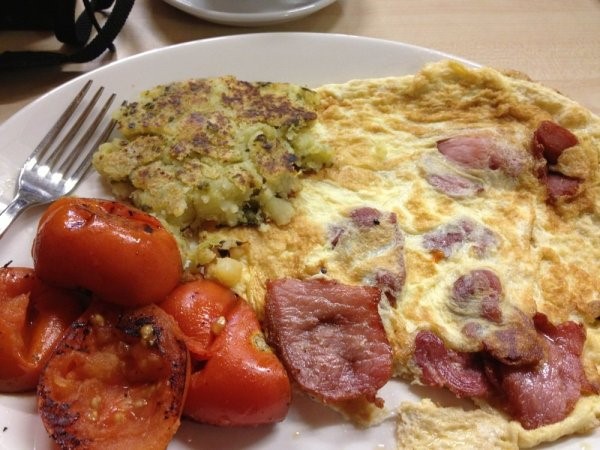 Beagle
Another East London beauty coming a great menu offering weekend classics poached eggs with chorizo and avocado, hash browns topped with bacon. They also serve less traditional brunch dishes like potato, roast pork and mustard hash, or ricotta pancakes with roast plums. Enjoy the great food, artisan coffee, E5 bakery sourdough bread. Beagle @397-400 Geffrye Street, E2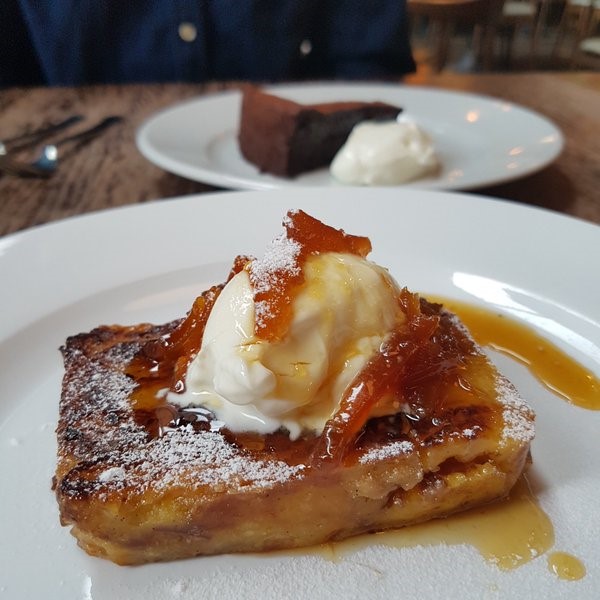 Oslo
The world tour continues with Oslo and its Scandinavian food with a very Hackney take on. Nordic design with hipster touch. Pickles, smoked salmon and Norwegian pølse sausages are the Nordic side of the menu. You will also find weekend breakfast classics — eggs, waffle, bacon, halloumi, avocado and chilli beans –@this east London restaurant. Oslo Hackney @ 1A Amhurst Road, E8 1LL
Fischer's
This West London café will take you early 1900s with its traditional and very European interior. Visit at weekends for viennoiserie pastries freshly baked on site, small rye sourdough brotchen filled with salmon and goats curd, or for hot dishes. Menu, the place its self and Schokoladengenuss will make you feel in an Austrian grand café. It's worth visiting even for a hot apple strudel and one of their mugs of chocolate. Fischer's @50 Marylebone High Street, W1U
Habanera
While we are in West London, lets visit this Mexican food heaven. This is a Mexican taco and tequila bar serves contemporary spicy treats. Try 'avocado breakfast' featuring poached egg with avocado and lime on rye, buttermilk waffles with blueberries, agave syrup and hibiscus reduction, and tacos with blackened salmon, avocado, sweetcorn, coriander and lime. Mexican cinnamon and rice drink, tamarind soda, and hibiscus and cranberry fizz are also waiting for you Habanera @280 Uxbridge Road, W12
Bon Appetit! For more brunch spots with Vol 2 keep following us.