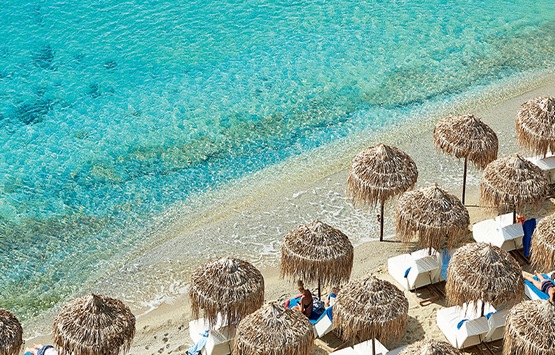 Meet the Sun in Greek Islands
Where are you going to meet the Sun, this season? Greek islands?
Holiday Season is Approaching. Here is our experience with Greek Islands!
The ideal climate, safe blue flag waters, delicious food and small distances between ports and coasts, make the Greek islands extremely popular. We offer you some beautiful hotels from our portfolio.
Mykonos is one of the numerous sunny greek islands.
What sets Mykonos apart is that it satisfies successfully very diverse needs, making it the ideal holiday destination for travelers who want to lay back and relax, party-goers, fans of glamour, celebrity spotters, fans of water sports and also for family holidays with affordable accommodation options.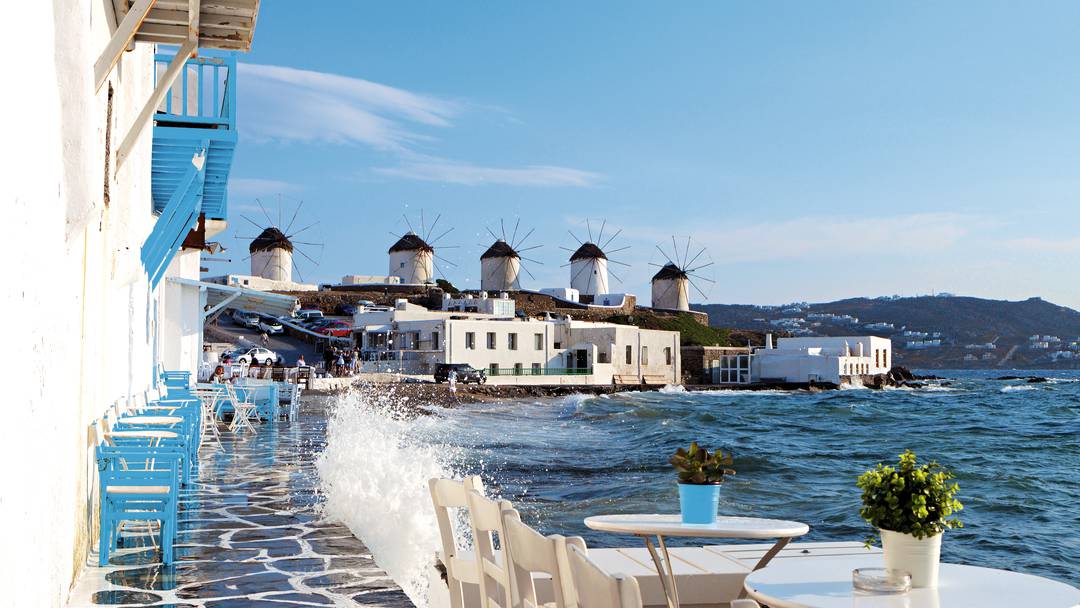 Situated almost in the centre of the Aegean Sea, Mykonos according to mythology, was formed from the petrified bodies of giants killed by Hercules and it was named after the grandson of the god Apollo.
Opinions vary on what makes this island so special. The inimitable traditional architecture with whitewashed houses and colorful windowpanes, the narrow marble pathways, the variety of stunning beaches, the famous landmarks such as Little Venice, the rocky natural beauty, the innumerable hidden chapels, the endless variety of restaurants that foodies can't get enough of, the endless shopping options, the vibrant party scene, the high level of services… these are just some of the elements that contribute to the uniqueness of this place.
For History buffs, the island of Delos, just a short ferry ride from Mykonos, is a must-see since it is one of the most important archaeological sites in Greece.
Through the years, it has become very easy to travel to Mykonos, since there are many flights from all over the world, while ferries and sea jets arrive daily from the ports of Athens and various other ports around Europe.
Here are some accommodation options from different Greek islands which are all easy access.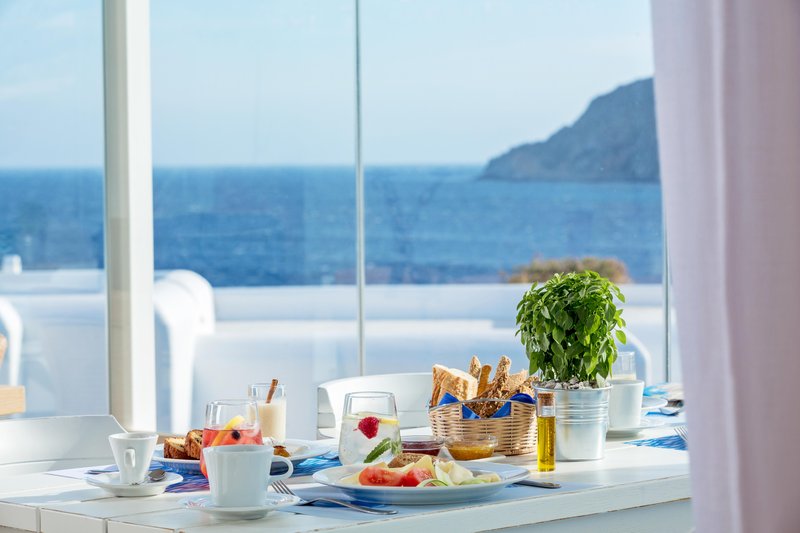 Archipelagos Boutique Hôtel SLH / Mykonos
From 120 euros per night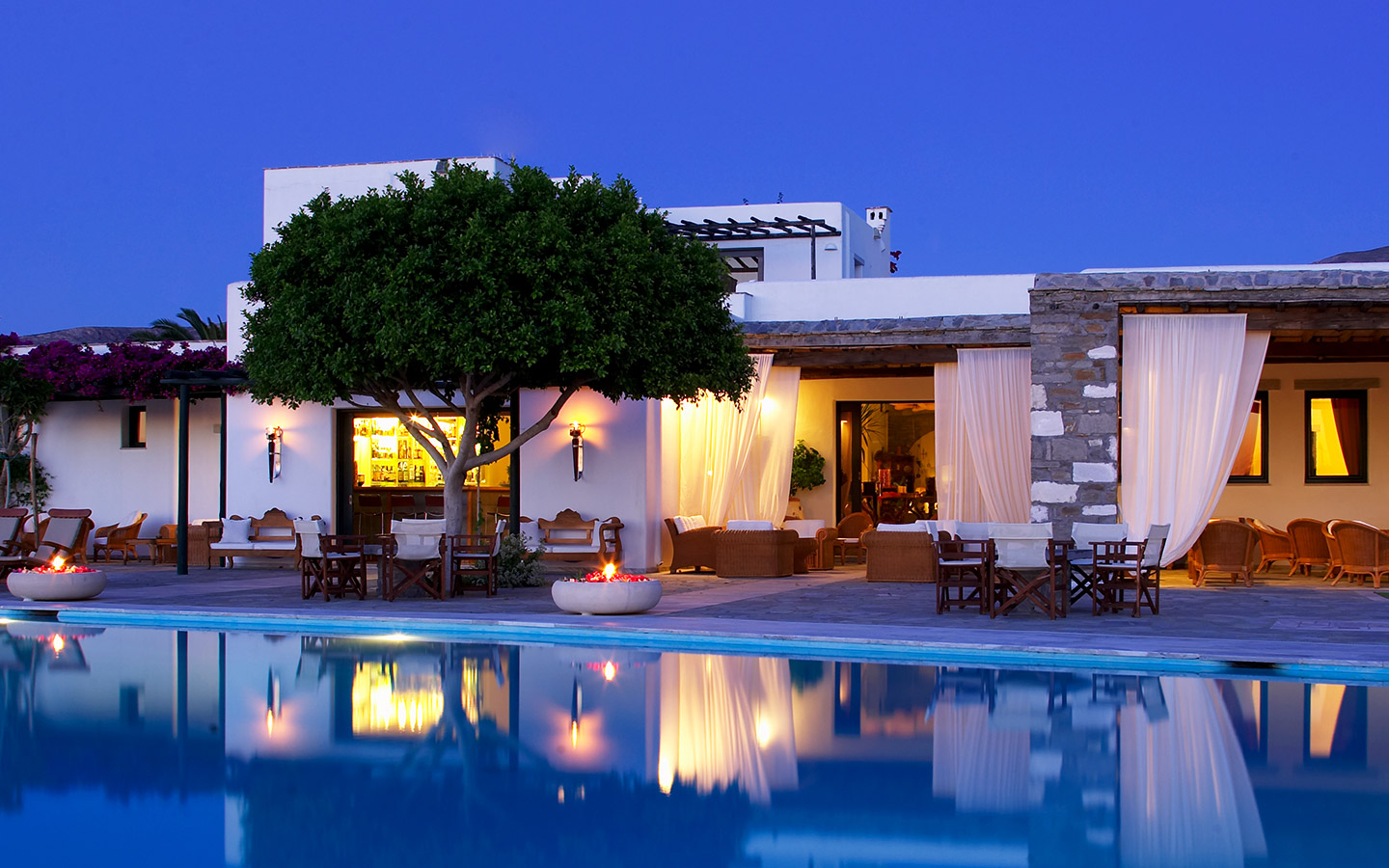 Yria hôtel Hotel 5* / Paros
From 175 euros per night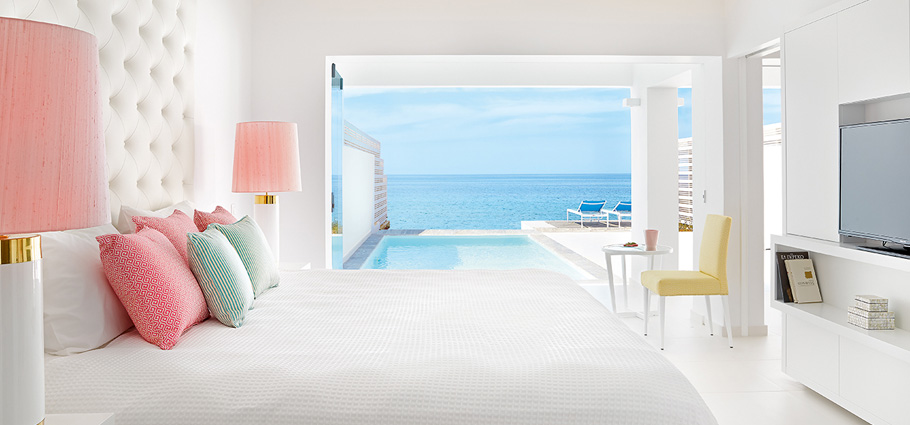 White Palace hôtel 4* / Crête
From 91 euros per night
For any booking queries for any hotel on any island send us an email sebastien@mylittlebutler.com