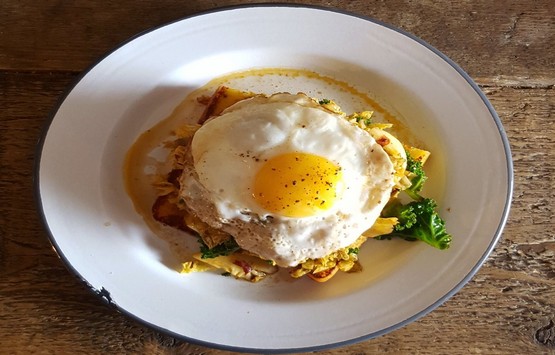 Butler's PICKS
Tables of the Month ¦ June 2017
WE ALL DO LOVE SUNDAY BRUNCHES
Brunch Edition Vol 2
You are about to read the most comprehensive brunch edition you can find from Middle Eastern to Mexican, from American to Japanese. All in London. Pick the one that indulges you. By the way this volume 2. If you one to read the V1, Check out our blog pages here Best Brunch in London Volume 1.
Bababoom
The brunch tour continues and the next stop is Bababoom in South West London. Brunch kebab dishes are irresistible but if its too early for kebab a non-grilled dish like the barberry granola with spiced plums — something about the smell of flame-grilled bacon and all that harissa will also please you. Good Morning vegetarian kebab — eggs with grilled cheese, tomato, chermoula aubergine and avocado tahini, if you're going sweet, the Baba Eggy Bread — a cinnamon-scattered flatbread, cooked till it's crunchy at the edges and soft and chewy in the middle can also make your Sunday. All these are Bababoom @30 Battersea Rise, SW11
Smith & Wollensky
From Latin America to North, in this American steakhouse steak comes by the impressive, tender — and enormous — cut. The 1kg Tomahawk steak for two to share is the most extravagant detail of the brunch menu with or without Bloody Marys. Maple sausages with spiced beans and the signature steak sandwich, generous bricks of fillet steak cocooned in brioche and a heap of crispy onions. Smith & Wollensky @1-11 John Adam Street, WC2N

Aqua Kyoto
Aqua Kyoto with its excellent location for tourists visiting central London and great food it offers, a place to try if you have not already. Aqua Kyoto is also very famous their famous brunch. Bottomless champagne, sushi and an outstanding restaurant with a view seemed like the ideal way to spend a weekend. If you have not tried it yet, brunch can be a perfect occasion. @240 Regent Street W1B 3BR
Berber & Q, Hackney
Brunch at Berber & Q –is an altogether more exotic experience. And a perfect fit to London cosmopolitan ambiance and hipster soul of the neighbourhood. The full English is replaced by the full Israeli, a vast sharing platter of punchy dips and salads mopped up with pillow-soft flatbread; poached eggs come swimming in paprika-laced butter and with a side of spicy sucuk sausage. While the cuisine comes from the Middle East, the room matches the postcode:
Top treat: sweet yoghurt, topped with peanuts and date syrup.
Saturday and Sunday, 11am to 3pm; Berber & Q @338 Acton Mews, E8 4EA, London
Fischer's
This West London café will take you early 1900s with its traditional and very European interior. Visit at weekends for viennoiserie pastries freshly baked on site, small rye sourdough brotchen filled with salmon and goats curd, or for hot dishes. Menu, the place its self and Schokoladengenuss will make you feel in an Austrian grand café. It's worth visiting even for a hot apple strudel and one of their mugs of chocolate. Fischer's @50 Marylebone High Street, W1U
Habanera
While we are in West London, lets visit this Mexican food heaven. This is a Mexican taco and tequila bar serves contemporary spicy treats. Try 'avocado breakfast' featuring poached egg with avocado and lime on rye, buttermilk waffles with blueberries, agave syrup and hibiscus reduction, and tacos with blackened salmon, avocado, sweetcorn, coriander and lime. Mexican cinnamon and rice drink, tamarind soda, and hibiscus and cranberry fizz are also waiting for you Habanera @280 Uxbridge Road, W12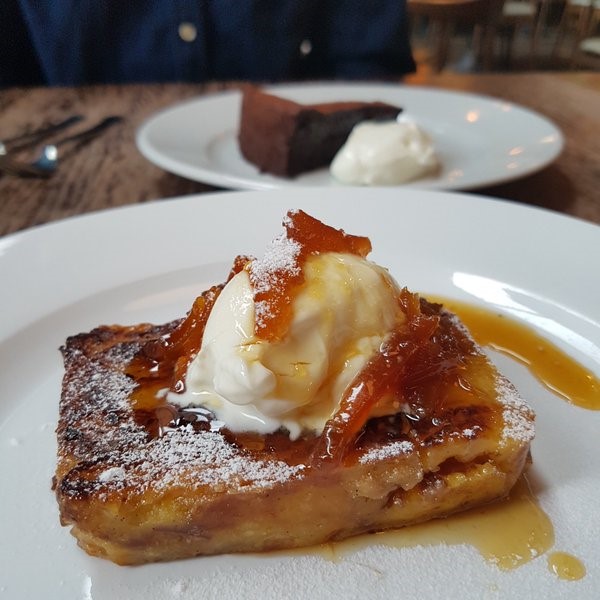 The Delauney
Any tourist visits Covent Garden or stays around Covent Garden. While you are in the heart of London why not try this very European menu having all the classics with some tempting puds at high standard. The Delauney is sister restaurant of The Wolseley.
@55 Aldwych, London WC2B 4BB Saturdays and Sundays 11 am – 5 pm
Yauatcha City
Yauatcha City's offers one of the most sophisticated brunches in London. After a potent welcome martini or punchy negroni, the feast commences: first platters of dainty, delicious dim sum; to follow, decadent mains – perhaps lobster vermicelli or truffled pork belly rib. Enticingly displayed on a counter and served with a farewell cocktail, some of London's prettiest desserts are a fittingly delightful finale for a brunch that scores top marks for service, style and savoir faire. Yauatcha City @ Broadgate Circle, EC2M 2QS
Pistachio & Pickle
Islington's popular brunch spot. All the classics here, like eggs Benedict and a full English, alongside playful options like poached egg and cheesy beans on toast and a breakfast burrito. Pistachio & Pickle @237 Liverpool Road, N1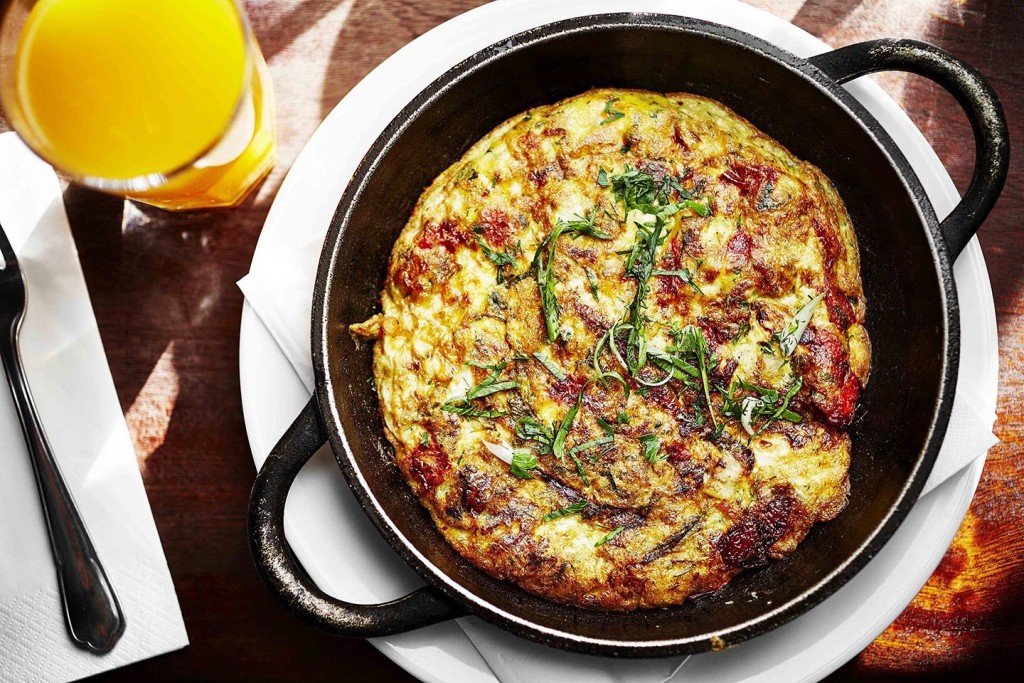 Bon Appetit! For more brunch spots with Vol 3 keep following us.