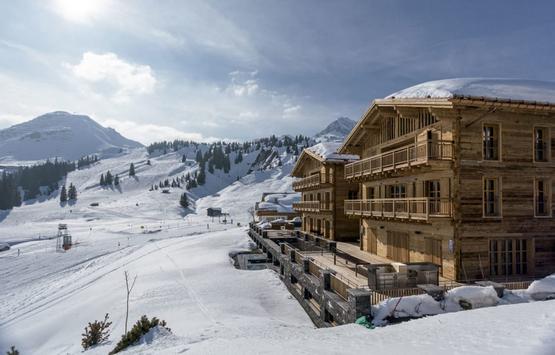 Million-dollar ski vacation
What a million-dollar ski vacation looks like
(CNN Travel ) — Splurging a million dollars on a ski trip may seem implausible, but it can be done with ease — if you've got the cash to splash of course.
Because while the Alps and extravagance have always gone hand in hand, a batch of chalets and restaurants catering to the billionaire set have taken previously understated Alpine decadence to a whole new level of bling.
Where there were once wooden fondue rooms and raucous nightclubs, there are now crystal-encrusted showers, Krug and truffle picnics in the snow, burnished gold swimming pools and multi-Michelin star meals — next to which the actual skiing often pales by comparison.
So if you want to winter vacation oligarch-style, here's where to go and what to do.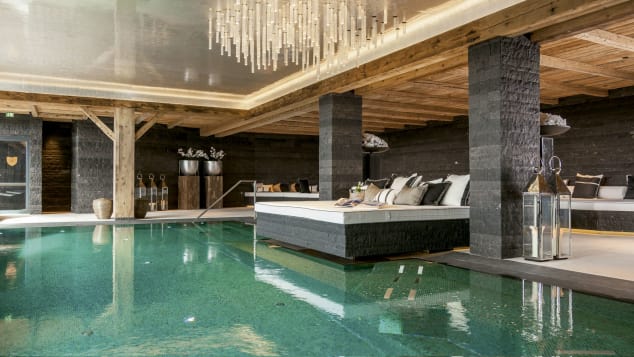 At Chalet N, one man is seemingly employed with the sole responsibility of grating thick slices of truffle onto every passing plate at breakfast, lunch and dinner.
Extravagant, yes. But we wouldn't expect anything less from the world's most expensive chalet.
Set on the slopes of Oberlech, the 10-bedroom lodge costs up to $700,000 a week to rent, which means guests expect stratospheric levels of luxury.
And the result is Bond villain's lair meets the Ritz.
There is a vast subterranean pool lit by crystal chandeliers and flanked by 1970s-style vibrating water beds. Next door is a Swarovski-encrusted spa, where therapists are on hand to massage away any aches and pains.
In touching distance of the slopes, there are two outdoor hot tubs surrounded by candles and iced champagne from dusk until dawn.
Martinis are drunk in the mirrored 1920s bar or on the outdoor balcony under the dead weight of multiple fur rugs, while chefs will prepare whatever tidbits take your fancy 24-hours a day.
And as for the skiing, well there's a lift that whips you straight from the plush boot room and onto the slopes.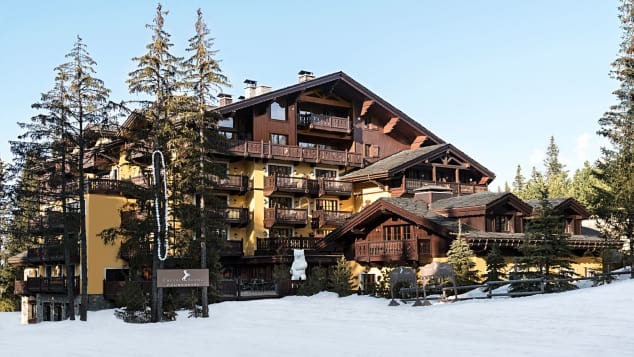 Placing your foot in a damp, chilled ski boot is enough to put you off snow for life. So thankfully there's someone to warm your shoes, and tie your laces at Cheval Blanc, which is run by French luxury goods company LVMH Moët Hennessy Louis Vuitton.
With 34 rooms and a staff to guest ratio of nearly four to one, it aims to offer almost maternal levels of service — serving tea exactly how you like it, running your bath while you're still skiing and leaving your favorite flowers by the bed. Although this is a high fashion French version of motherly love.
Karl Lagerfeld commissioned the photographs on the walls and downstairs there is a Louis Vuitton boutique and a Givenchy Snow Spa.
And she likes to feed you: think bouillon of gold flakes, and bread made with truffles at Yannick Alléno's three-star Michelin restaurant Le 1947.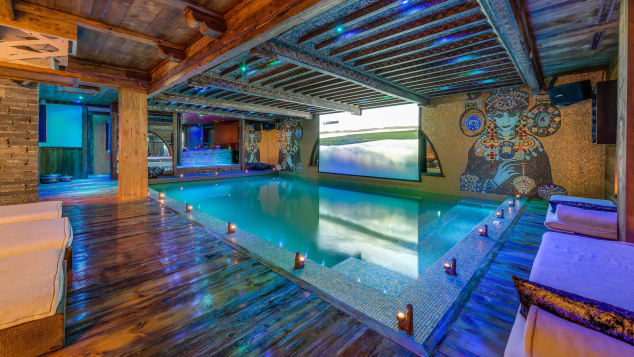 Staying at Chalet Marco Polo is like being thrust onto a film set with an unusually high budget and nowhere is that more apparent than its gold leaf swimming pool.
Sitting under an open skylight, it glimmers in the Alpine sun like Midas' lair brought to life.
Designed by Christian Lacroix, this shimmering pool has more to offer than just its looks — it also boasts powerful swimming jets and a cinema screen that appears at the end of the pool with the touch of a button.
Elsewhere in this six-bedroom chalet is a marble hammam, a vast wine cellar, a cheese room, and even an adult-sized Scalextric that takes up to eight players.
all article https://edition.cnn.com/travel/article/million-dollar-ski-vacation/index.html
For your request and special ski vacations organisation contact our concierge service