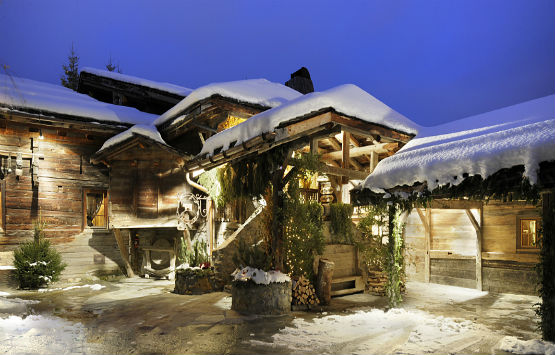 Megeve : Les Fermes de Marie
Art of living in the Alps
Les Fermes de Marie _ Hotel et Spa de Luxe à Megeve
Let yourself be transported back in time to a magical place offering delight and discovery in every season. Megève has preserved its typical Savoyard architectural heritage, keeping its roots as a traditional mountain village but with an extra added dose of chic. You just have to take a step outside to see its wealth of charm, chic boutiques, winding cobblestones passages and wooded outposts.
Photo and Video Credit : Les Fermes de Marie / L. Di Orio, MPM, T. Shu & DR
Les Fermes de Marie _ Hotel et Spa de Luxe à Megeve is more than a hotel but a destination itself. In this five-star luxury hotel in Megève, authenticity meets with the exceptional, offering elegance, calm and distinction. Les Fermes de Marie is made up of authentic alpine farmhouses, rescued from ruin high up in the hills of the French Alps. These buildings, were taken apart beam by beam, numbered and put back together piece by piece in a 3 acre park in the heart of Megève. Enjoy a getaway in a place full of history where every stone, every beam, every object tells a story…
We are one email away. Shoot an email sebastien@mylittlebutler.com and tell us what you expect from your ski vacation this year, have your customized ski holidays offer.
Cheers