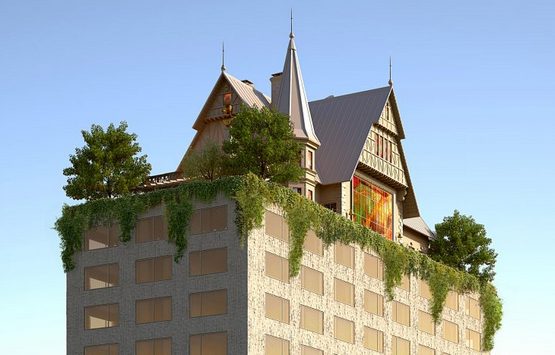 New concept hotel by Starck
This extraordinary building is expected to be completed in two years. A luxury establishment that will be known as Maison Heler, a new brand, and a new approach to modernity where the classic and contemporary overlap without ever mixing
This time, things are starting to take shape. This project a little crazy luxury hotel in Metz, its designers including designer Philippe Starck kept it completely secret for 5 years
Then, in 2015, first images began to appear. Taking advantage of the international trade fair of real estate professionals in Cannes, the partners of this creation have specified their project which should see the day in about twenty months.
We now know that this future establishment of 119 rooms and suites representing an investment of 22.5 million euros will be the first of a new hotel brand called Maison Heler.
After having participated in the birth of the boutique-hotels almost 30 years ago, Starck believes that the hotel industry is today at an impasse between "boring" palaces and these pseudo boutique-hotels without charm, nor benefits to the height.
It offers, in all simplicity, "to bring happiness" by creating "the best hotel room today" while recreating the timeless charm of a classic home.