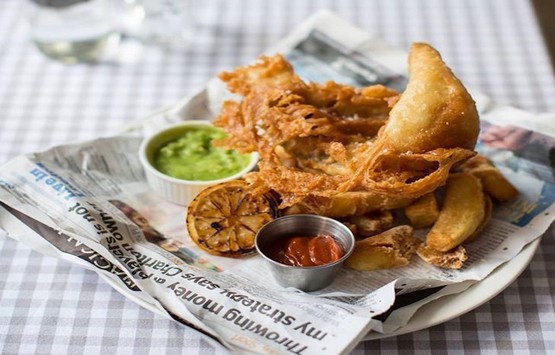 London Fish & Chips Spots
Quintessentially British: Curious to know the best Fish & Chips spots?
A London tradition: So it merits a closer look. This month's theme is fish and chips. Let's discover the secrets of a good fish and chips while we go through the best addresses that you can find these in dine in or take away.

Bonnie Gull
This seafood shack in Fitzrovia have fish and chips— beer battered North Sea haddock and chunky chips. The batter is made using a Japanese tempura mix making it seriously crispy, while the fish within to be firm, meaty and moist.
Fish Central
This old-school Clerkenwell institution appears to have barely changed in all its years of existence (it opened in 1968), and that's a very good thing. It's all about the fish — serving a range that spans grilled sardines, oysters and lobster.
Sutton & Sons
A fish and chips from a fishmongers in the area, so the high quality and reliable freshness of fish is no surprise. A faux-rustic beach shack interior, good service and range of local craft beers a stunning range of pickles — choose from quail eggs, shallots or red onion rings — and the delicious sticky toffee pudding, make this place really different.
Sutton & Sons, has braches in in Islington and Hackney Central.
Golden Union Fish Bar
This sleek and modern-looking Soho chippie uses a carefully planned blend of oils for frying, sourced only sustainable fish, and serves battered halloumi. Its batter is reliably crisp and chewy, and that the chips are soft and fluffy. A combination of quality and its central location makes it expensive but you may still want to try it if you are around and hungry.
Poppies
East End London, Spitalfields site and Poppies are magic words. it's the fish and chips that make it. But you have one in Camden one in Soho too. Crunchy batter encases fat fillets of fresh fish, which comes direct from Billingsgate, and fried seafood platters are also treated well. They come in (fake) newspaper is a nice touch, too.
Poppies, Camden, Soho and Spitalfields
Kerbisher & Malt
Another gastro-chippie group, for locals. Kerbisher restaurants are in Brook Green, Clapham, Ealing and Mortlake. Fat crisp chips, chewy batter and proper mushy peas all go in its favour, with the freshness of the fish being served.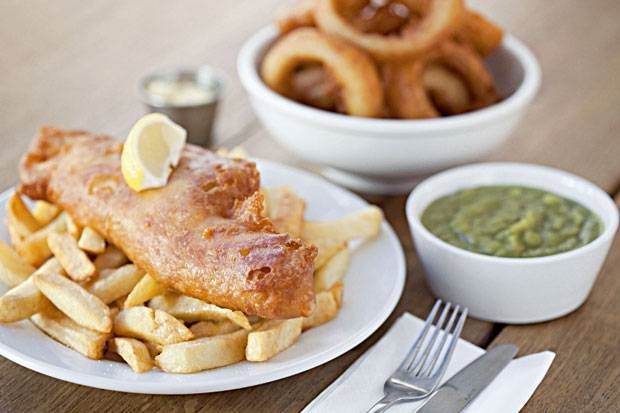 Toff's
Voted best fish and chip shop in the UK more than once, this Muswell Hill chippie — which has been around since 1968 — is something pretty special. There's nothing particularly fancy about it, just the crunchy and grease-free batter, fresh and juicy fish, and crisp and fluffy chips.
These fish and chips restaurants are not necessarily picked from touristic sites of the city, however North Sea Fish Restaurant In Bloomsbury, Fish House near Victoria Park, The Fish House of Notting Hill just off to Portobello, The seashell of Lisson Grove in Marylebone, Masters Super Fish in Waterloo are the other addresses recommended.
These are the ones most mouthwatering and we wanted to share with you. By the way, the secret for a good fish and chip is ` a fish always fresh, the batter crunchy and the chips fluffy.
Bon Appetit!