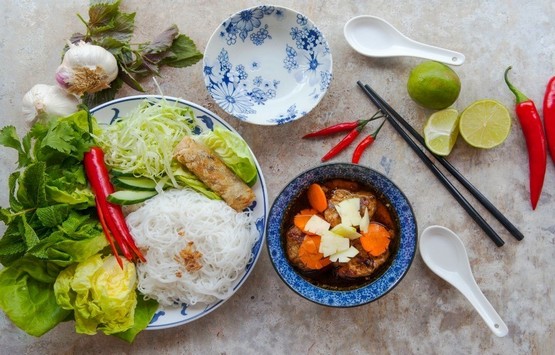 Where To Eat Cheap In London?
Eat good but cheap in London. May sound a real challenge for London. But believe us, you can pay less but eat still good. 
London a city full of surprises especially when it comes to Ethnic cuisines. This is a short list of Eat-in — the restaurants, cafes and bars waiting to feed you miraculous things for miniature prices.
Dapur, Holborn
Great Malaysian food, there's this small, bright canteen down a Holborn alleyway where £8 should be more than enough to cover your dinner. The menu changes daily, the beef rendang, the nasi lemak rice dishes or anything covered in their homemade sambal pastes are must-trys.
Lahore Kebab House, Whitechapel
It's easier to get at a table here than at the nearby Tayyabs, which also offers good value for money. The grilled kebabs and Pakistani meat curries at Lahore Kebab House already look like good value on the menu — and even more so when you see the size of the portions.
Seto, Camden
The sushi and gyoza at this unassuming Japanese restaurant is decent — and reasonably priced — but ultimately is a distraction from the main event: the ramen dishes, with their thick pork and chicken stock, and heaped noodles. At lunchtime a bowl of ramen will set you back £8, and comes with a drink.
BúnBúnBún, Hoxton
This small café claims the 'only authentic Bún Chả Hà Nội in London'. The búnnoodle salads, all around the £8 mark, come with rice vermicelli noodles, mixed salad and toppings of roasted peanuts, crisped shallots, pickles and nuoc cham sauce. The Hanoi version comes with grilled lemongrass pork, more grilled pork balls in a bowl of broth, and a spring roll, for good measure.
Vijay India Restaurant, Willesden Lane
The dishes at this southern Indian restaurant are very good sized, very well priced and very delicious. So go for one of the lamb curries, all under the £8 mark, and a few of the Keralan-style sides or dosai (potato-stuffed rice pancakes) to share.

Silk Road, Camberwell
£15 for two should cover you at this no-frills Xinjiangese restaurant. Go for any dishes featuring hand-pulled noodles, like the £9 Middle-Plate Chicken, a spicy stew filled with chicken, potatoes and chilli. They'll tip extra noodles into the stew when you run low for £2 a portion, but save space for the £1 cumin-chilli lamb skewers.
The Kati Roll Company, Soho
This kitsch diner serves spicy paratha wraps stuffed with meat, vegetables or eggs. The Unda Chicken Roll – paratha stuffed with grilled chicken and a layer of beaten egg – comes in under £5 and is great for winter, with its mix of carbs and heat.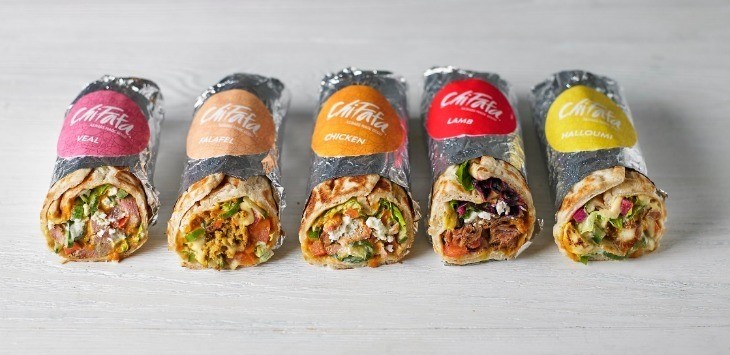 Chifafa, Farringdon
This is among the best kebabs in a city filled with them. The fact that they're also marginally healthy — no deep-fat fryers, everything grilled over charcoal— and the meat's ethically-sourced is a bonus. So are the prices, about £4 for a short kebab and £6 for a regular-sized lamb kofte with chilli, feta and green mango chutney.
Princi, Soho
There's a restaurant at this Italian bakery, complete with table service and higher prices. But head right when you come through the door and you'll be in the canteen area, with bar stools, counter service and maybe the best pizza al taglio — pizza by the big, square slice — in London.
Malletti, Clerkenwell
Another pizza al taglio place, doing Italian standards for £4 a slice, as well as a range of calzone and a pasta of the day. Most punters are there for lunchtime takeaway, but there is a tiny seating space for a less-rushed calzone experience.
Bibimbap, Soho
This Korean chain has a few canteen-diners scattered around central London. It's not a place for a lingering dinner, but the namesake bibimbaps come hot or cold, and heaped with rice, egg and enough beef, seafood or vegetables to make one plausibly enough for two medium-hungry people to share.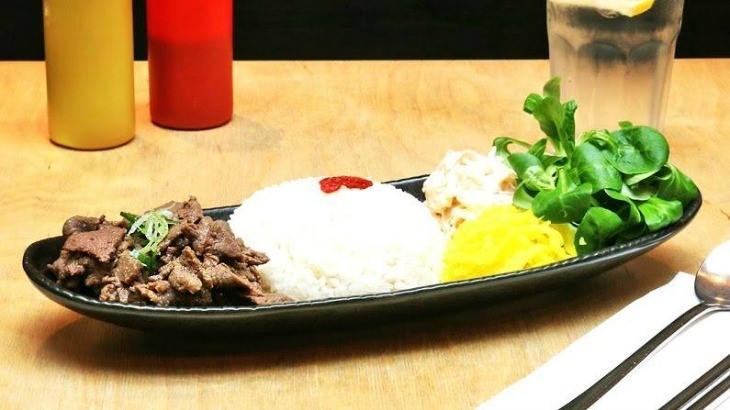 Tas Firin, Bethnal
Green Great though the kebabs at this eastern Turkish restaurant are, the mezze are even better. A plate of hot mixed starters will set you back £8 — top up with Imam Bayildi (stuffed aubergine) or Arnavut Cigeri (spiced, fried lamb's liver) for £4.50
Beigel Bake, Brick Lane
The seating's seriously token here, but if you want to perch with a 90p plain bagel or £3.50 version crammed with salt beef and mustard, the sheer number of punters pouring through the doors at any hour of the day. They do some of the cheapest, freshest and deservedly, most famous bagels in London. Indian YMCA Restaurant, Warren Street the
Indian YMCA
Restaurant's still riding off the same success it was 60 years back: good, unpretentious food, canteen dining, low prices. A lamb curry will cost you £3.50 at lunchtime – an extra 90p for a paratha to soak it up – and a weekend dinner of impressive proportions is £8. It's not just the portion sizes that are impressive – this is one of the better Indian curries you'll get in London, at a tiny murmur of the usual cost.
Roti King, Euston
There's nothing regal-looking about this dark, basement restaurant – but it turns out roti canai (hot, layered Malaysian flatbreads) of such brilliant quality and at such low prices. The menu's a mash-up of Malaysian curries and Chinese, but for the best-value go for the roti dishes, a pair served with dhal for £4, and stuffed with spinach and cheese or minced lamb for £5.
Bon Appetit