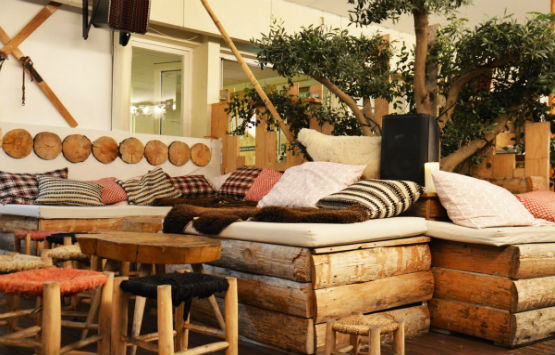 Paris for Foodies
Sun and Joy Back to Paris
Awaiting for its fans, Paris with its beautiful colours, landmarks  and delicious food corners, its cool ambiance has a lot to offer to its visitors.
Few addresses for foodies to enjoy Parisian Spring / early summer.
CAFÉ A – MAISON DE L'ARCHITECTURE
148 rue du faubourg Saint-Martin
This Café has a pretty terrace, hidden in the enclosure of the former Récollets convent (which now houses the House of Architecture). A haven of peace to cool off around the well and the large tree planted by the Franciscan monks and today natural parasol.
LE BISTRO DES DAMES
18, rue des Dames, XVIIe
One of the best kept secret of the neighborhood". Between the Place Clichy and the Batignolles, behind the facade of a bistro lambda hides a patio garden with bamboo, ivy, plane trees and garlands of lanterns. No reservations, this little corner of almost invisible greenery of the street is deserved.
LA DIVETTE DE MONTMARTRE
136, rue Marcadet, XVIIIe.
The most rock'n'roll bar in Paris! Inside, on the walls and up to the ceiling, is the largest European collection of picture discs, these vinyls adorned with images, 78 rpm and collectors of ¬Stones or Strokes. Amazing!
À LA PETITE CHAISE –
36, rue de Grenelle, VIIe.
One of the oldest table in the capital. Founded in 1680, during the reign of Louis XIV, in a building dating from the early seventeenth century. Among the people who had their napkin there, let us quote pell-mell Brillat-Savarin, Vidocq, Musset, George Sand, Toulouse Lautrec, Colette and a certain François Mitterrand, then student at the school of Sciences Po neighbor.
LE PROCOPE
13 rue de l'Ancienne Comédie Saint-Germain des Prés
The oldest café in Paris in the heart of Saint-Germain des Prés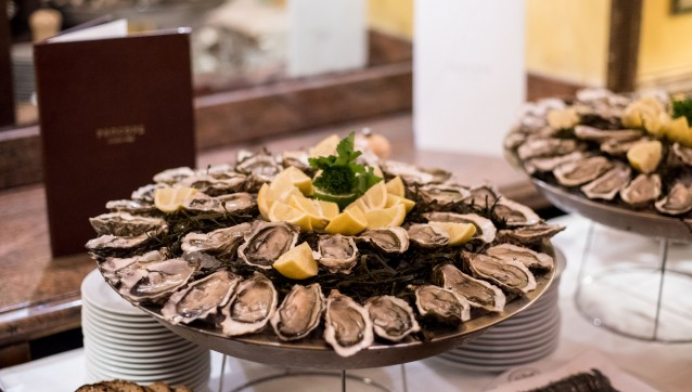 A legendary restaurant in the 6th district of Paris since 1686, the Procope is a place steeped in history where the greatest writers & intellectuals gathered (Rousseau, Diderot, Verlaine …)
Le Procope offers traditional, bourgeois cuisine through different specialties such as Coq au vin and Tête de veal, braised beef cheek, homemade mille-feuille or the traditional Tiramisù way Procopio.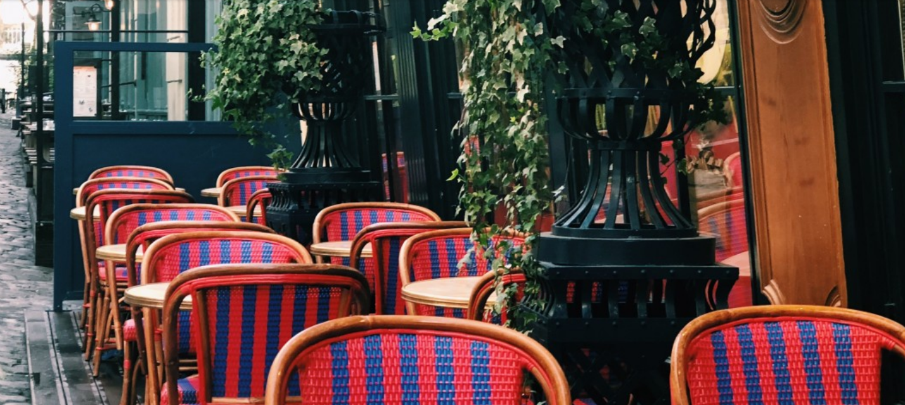 LE PERCHOIR MARAIS
37 Rue de Verrerie
At Perchoir / Marais, you will find a roof with a bar on it, and a view in front. The Eiffel Tower, the Seine, the Town Hall and all the rest. Snacking and spicy cocktails. Tourists and locals mix to the delight of each other.
Le coude fou
12, rue du Bourg-Tibourg
Restaurant Bar à Vin -a perfect experience in le Marais
The convivial atmosphere of this Marais institution, its amusing and naive frescos add charm to this temple, dedicated to Bacchus and good food.
We tasted for you. In a small street at 4th arrondissement, this cosy restaurant offers you great food and great wine. Le coude fou is a perfect stop after a long Parisian promenade. Do not leave without picking a divine dessert. It is worth it.
Persil & Mimosa
Passage de la Bonne Graine, 75011
Canteen cafe hidden in the 11th
Persil & Mimosa, a discreet coffee shop in the Bonne Graine in the 11th, has just opened its doors to a flea jump from rue du Faubourg Saint-Antoine. An oasis of serenity with neat decoration.
Mulko
29 Rue d'Enghien, 75010
It is not far from Strasbourg Saint-Denis, in the 10th district, epicenter of the Parisian street food, that Pierre Bouko Levy, former chef of Miznon, inaugurated with Cyril Dedieu (of the food truck Bügelski) his first address, the restaurant Mulko.
Vins des Pyrénées, Bistrot à la française
25 Rue Beautreillis, 75004
Painting at 25 rue Beautreillis in the 4th, the Vins Des Pyrénées restaurant takes a breath of fresh air, led by a freshly composed team under the leadership of Florian Cadiou and chef Jimmy Reffet (Le Baudelaire at the Burgundy Hotel)
Le Bouillon Pigalle. Great Food Great Atmosphere
22 Boulevard de Clichy
2 floors, 200 seats in the room and 100 in the balcony. This is Le Bouillon Pigalle, the last Parisian address that attracts crowds. In a deliciously Parisian setting with red benches, mirrors and earthenware, the Moussié family redraws the outlines of the famous broths, the ancestors of the Parisian brasserie born in the 1900s.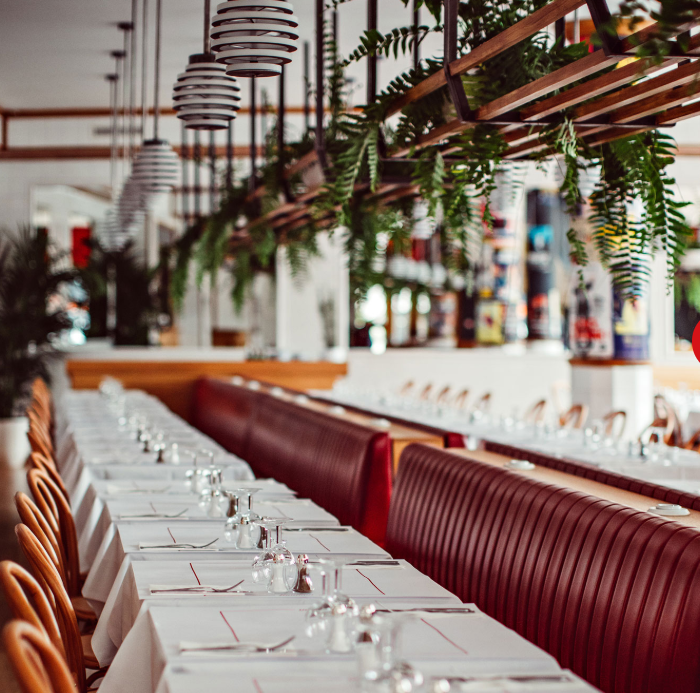 Virtus 29 rue de Cotte, Paris 12 in the heart of Paris a very Parisian setting and delicious french food, highly recommended
Aux Plumes 45 rue Boulard Refined original cuisine, natural and imported wines, perfect occasion to taste a French cuisine experience
L'Arcane 39, rue Lamarck
They make you sitted you will see that the card is white. You have to trust the chef, trained with great names in French gastronomy. The waitress offers you a meal in 3, 4 or 5 courses. You are asked what you do not like, you answer the powdered sauces and mashed flakes, that's good, not that at home. An experience totally different a must try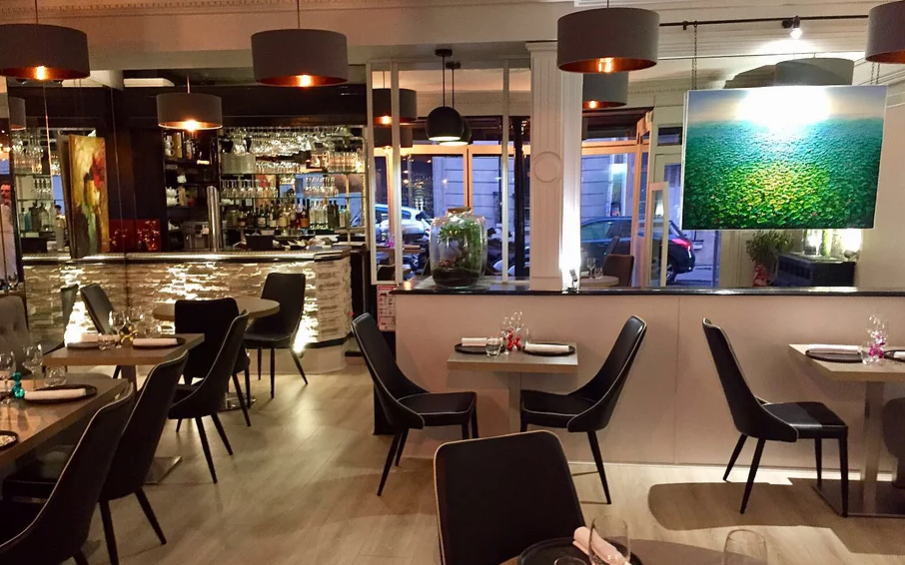 Le Drugstore
Publicis Drugstore on Champs Elysees Paris
Taste refined products from leading butchers in a glamorous setting at Le Drugstore.
Accents
24 Rues Feydeau
Manager and Pastry Chef: Ayumi Sugiyama
Chef: Romain Mahi
The accent philosophy is hidden in the person telling about his country, his region and his history.
It is this idea of openness and discovery that he want to defend, a cuisine made of encounters and exchanges.
A perfect combination of tradition and creativity as the chef says. Perfect fit to Paris a great table. Highly recommended,